A father has found himself receiving a five-star makeover from three of his little daughters who practice their makeup skills on him.
The man was cornered by his daughters who kept dousing powder on his face to bring out the beauty in him.
In the video which surfaced online, the man was seen sitting steady as the little daughters carried on their work.
They covered his whole face with powder in a bid to make him as pretty as their mummy.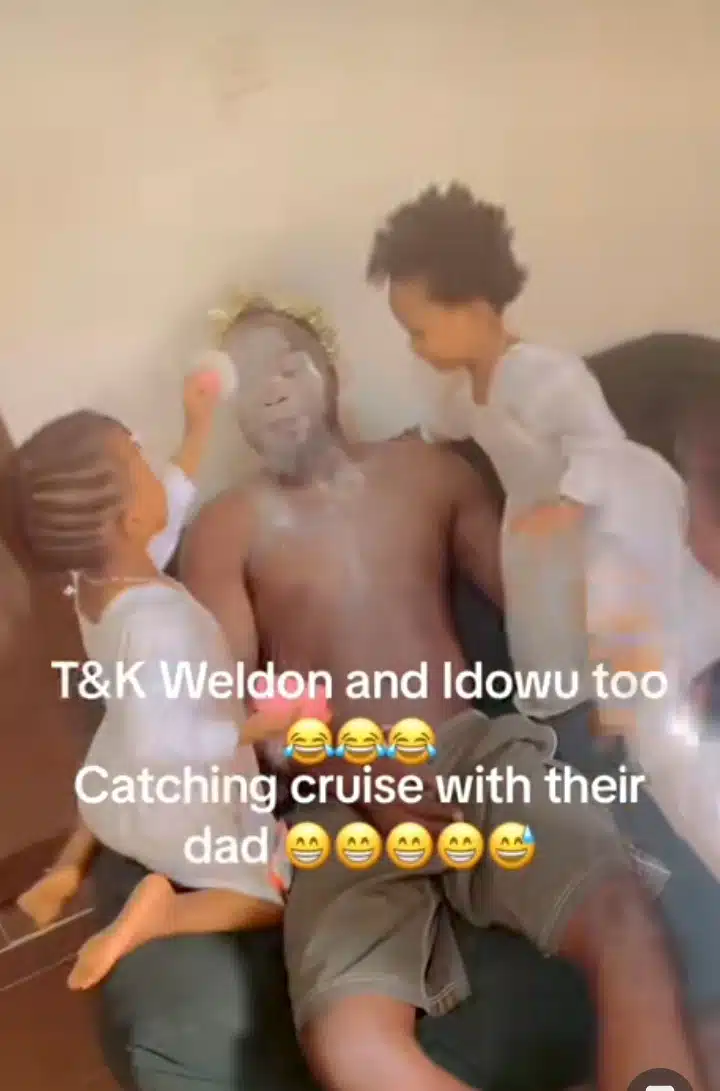 Check out reactions…
@Wuraola Oluyemi Ososanya said: "daddy come be like iwin Inu Igbo haaaa 😏😏😏"
@Ade ola 🤍🕊️ reacted: "Bringing out the beauty in daddy😂😂😂"
@Aliyah Abdulkadir stated: "pls I want them to do makeup for me for birthday photo shoot"
@Seember Atser noted: "No more inner beauty, e must show 😁"
@♈ Zainab ❤️ commented: "daddy is sitting pretty 😂😂😂"
@Nathalie said: "This man has seen shege banza 😂😂😂"
Watch video below …