BBTitans
BBTitans S1: I'm Experiencing Peace Ever Since Yemi and Nelisa Got Evicted – Thabang Confesses
Following the shocking double Eviction on Sunday, Thabang says life in the house is now peaceful.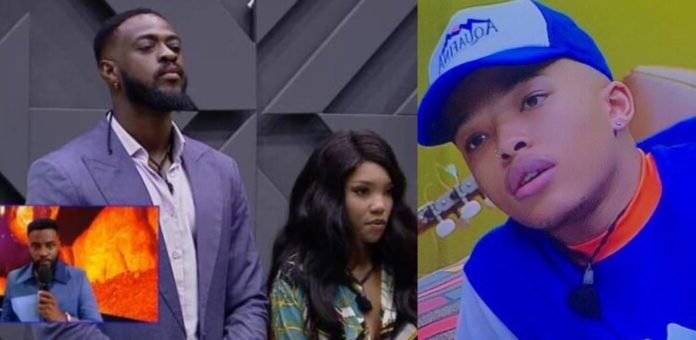 During a chit chat with Tsatsii, Thabang revealed he is now experiencing peace with Yemi and Nelisa gone.
He talked about how hard it was to speak with one Housemate without another getting offended.
Proving His point, He gave example of Nelisa getting jealous if he speaks with Olivia and how Yemi used to get angry when he spent time with Khosi.
Read More >>> Latest BBTitans Gist