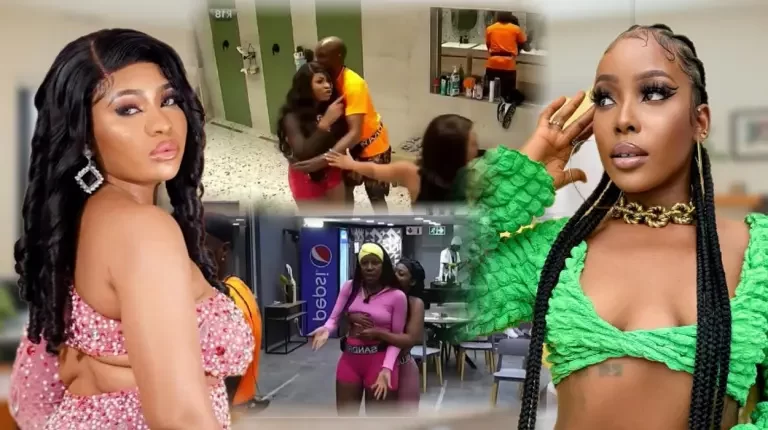 BBTitans
BBTitans 1: Full Video Of Sandra And Olivia Fight Over Paring
Big Brother Titans season 1 Ziyakhala Wahala show records first fight in the Biggie's House and it was between two female Nigerian Housemates Olivia and Sandra.
The fight, which came in form of altercation happened on Sunday, Day 7 of the show, after Biggie paired each Housemates with their opposite gender.
Sandra had claimed she instructed Olivia not to laugh at her, after she (Sandra) expressed that she's not happy with outcome of the pairing. Sandra didn't like the fact she was paired with male South African Housemate Theo Traw.
As Sandra was expressing herself in front of some their colleagues, Olivia came around, but tries to walk towards the bathroom to wash her hand, as she saw Sandra's mood, Olivia wanted to laugh, but Sandra advised her to laugh at her.
Immediately, Olivia picked offence from Sandra's words and boom, the altercation began. As the altercation continued, Housemates were seen preventing Olivia and Sandra from engaging in physical fight.
However, Sandra appeared to have continued to provoke Olivia even when fellow Housemates advised her to stop.
And as it should, Big Brother may issue strikes to the both Housemates, Olivia and Sandra.
Watch the fight below, as it happened.