BBN Gist
#BBNaija7: Chomzy Shocks Fans, Exposes Sheggz and Bella's Secret
Since the end of the BBN show, everyone has been wondering about the stance of the Sheggz and Bella ship. They've acted so distantly, that different conclusions have been made by fans, viewers and shippers alike.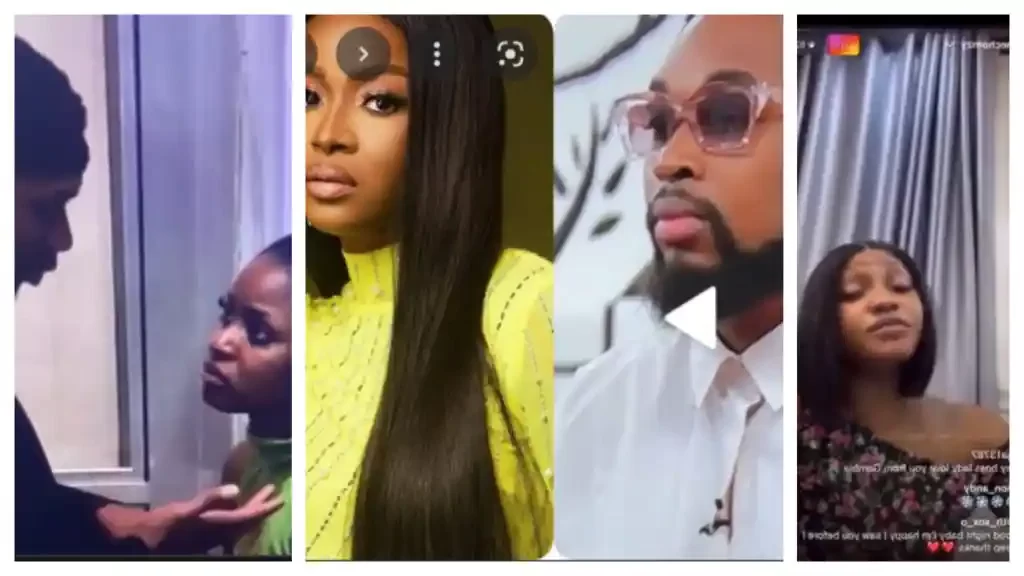 Most of the conclusions are heartbreaking to those who wanted to see them succeed and thrive outside the house. From an examination of the context, it seems her family has made mandatory bodyguards keeping Sheggz away from her.
People have reacted negatively to this turn of events, wondering if she is a child that decisions should be taken for.
Despite all that is rumoured, fans who followed them all through the show must have noticed the resilience to being in a relationship that preceded their love or respect for each other.
It is this attribute that makes it hard to believe that all of a sudden, they have both given up on themselves and have agreed to stay away from each other. Certainly, there should be an inside rebellion and a ray of hope for their relationship to blossom.
It is this opposite direction to the rumours that makes Chomzy's affirmation relevant. She was one of the closest to the couple while they were still in Biggie's house.
They discussed their fears, and secrets and shared their joy with her. It is for this reason that outsiders would believe she is currently more informed than everyone else.
Probably knowing the circumstance and trying to salvage more damage to Shella's ship, she went live to confirm what most people have been wanting to hear. She revealed that Bella and Sheggz are fine, contrary to the rumours and this could be easily translated to, 'the Shella's ship is still sailing'.
There have been doubts as revealed in the comments that followed her declaration. Are they still together but going private and keeping a secret or is she just unaware of their current status? We cannot know more or otherwise till either of the couples reveal it.
Read More >>>  Latest BBNaija Gist