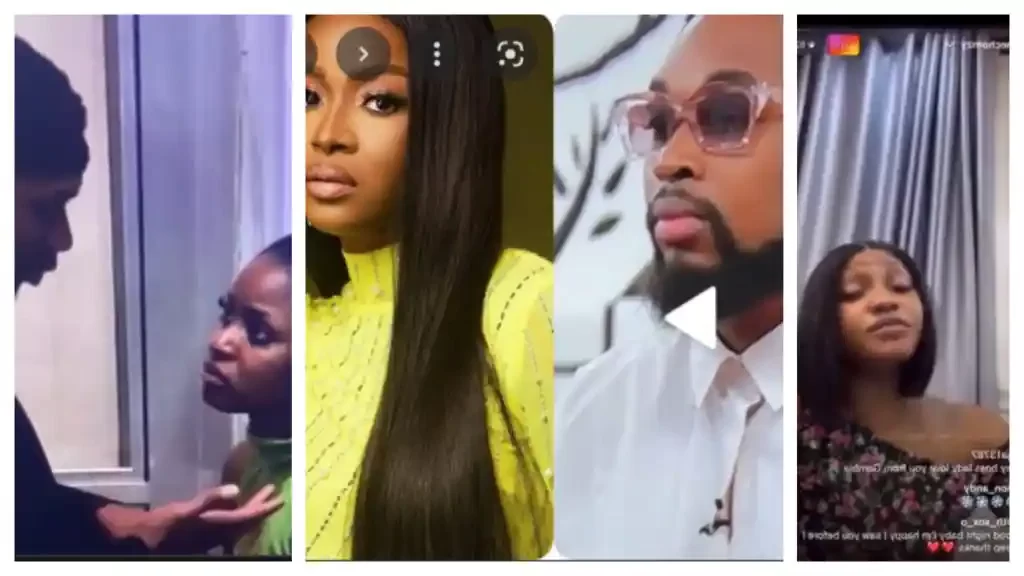 BBNaija Reunion Day 7: During the reunion show, Bella surprised the viewers with her behavior and reaction towards Sheggz. She seemed to be unresponsive to the endearing moment that was unfolding when the focus of the show's episode turned to her and Sheggz.
Fans expected more excitement or expressiveness, but there was none of that from her and this has sparked curiosity about her state of mind during that episode of the reunion. A clip was played revealing a compilation of some of their intimate moment.
The rest of the housemates were happy with the love in display especially since these two are the last couple standing, at the run of the clip, it was obvious Bella wasn't happy. There was no smile and she was somewhat rigid.
Ebuka took notice of this and asked what the problem was. This was the moment she expressed disappoinment in herself and Sheggz. According to her, she's a good girl and was trained to be so by family. She and Sheggz did things in front of the public view that she shouldn't have done.
[irp posts="81398″ ]
This was the exact reason she wasn't smiling, she even said, if she could do it over again, she would not because it seemed like she threw away her home training because of a man. From her speech it was obvious the caught in the moment love wasn't for her. She expressed her love for Sheggz while simultaneously expressing dissatisfaction in the PDA that was compiled.
Read More >>> Latest BBNaija Reunion Gist