BBN Gist
Naija Gossip 247
#BBNaija: Famous Fashion Designer, Toyin Lawani, Others Tackle Twitter Trolls Bashing Hermes and Mum's Mental Health
Famous fashion designer, Toyin Lawani and some other celebrities have showed support for Hermes as trolls come for him and his mother.
Critics have slammed Hermes over his and his mum's mental health – recall that the housemate had once been seen talking to himself in a disturbing way stirring varied speculations from viewers.
It would also be recalled that Hermes had once taken, sometime in February, to call out mental health workers at Yaba over negligence of his mum sometime ago.
Trolls now use his mental health and that of his mum as a negative point against him, mocking him for it.
A Twitter user had blatantly mocked Hermes and his mum writing:
"Since you've decided to be unfortunate. It's obvious that your mother is a MAAD woman. Your fave Mother is a MAAD woman. Your fave is also a mentally derrannged human. You are also a product of MAADNESS. Hers my evidence".
Shocked that someone could write such an unseemly thing, Toyin Lawani ridiculed the individual, while adding that people always tend to mock others when they open up about sensitive issues such as mental health and raappee.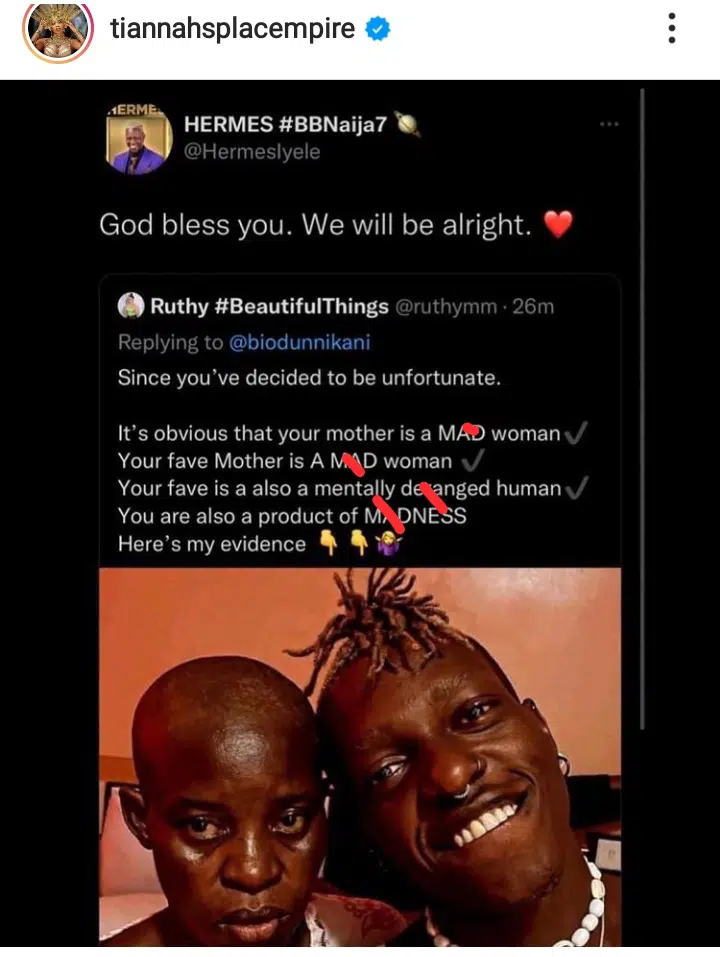 She wrote:
"Somebody sat down and wrote this. Well I'm not shocked, I read all sorts from empty souls on the street of social media, This is why most people don't talk about their mental health or raaapppe things like that. Y'all always get bulliiied for it, But guess what, No matter how much you hate. @hermesiyele is destined to be great. Nobody can stop Greatness. @theunstoppabletoyinlawani King of all Queens said so, coolest tribe is here to stay. Love from this side, I hope his mom gets all the right help she needs with them, But for now Tribe lest focus and get our baby there".
Other notable personalities took to the comment section to lend their voice;
Tega Dominic wrote: "I love the responds… exactly why he is special"
Boma Akpore wrote: "Idiots all over the internet, they need to make Data more expensive. The fact that it's cheap, has breaded lots of nuisance smh"
Leo Silva wrote: "This is so wrong. Jesus Christ"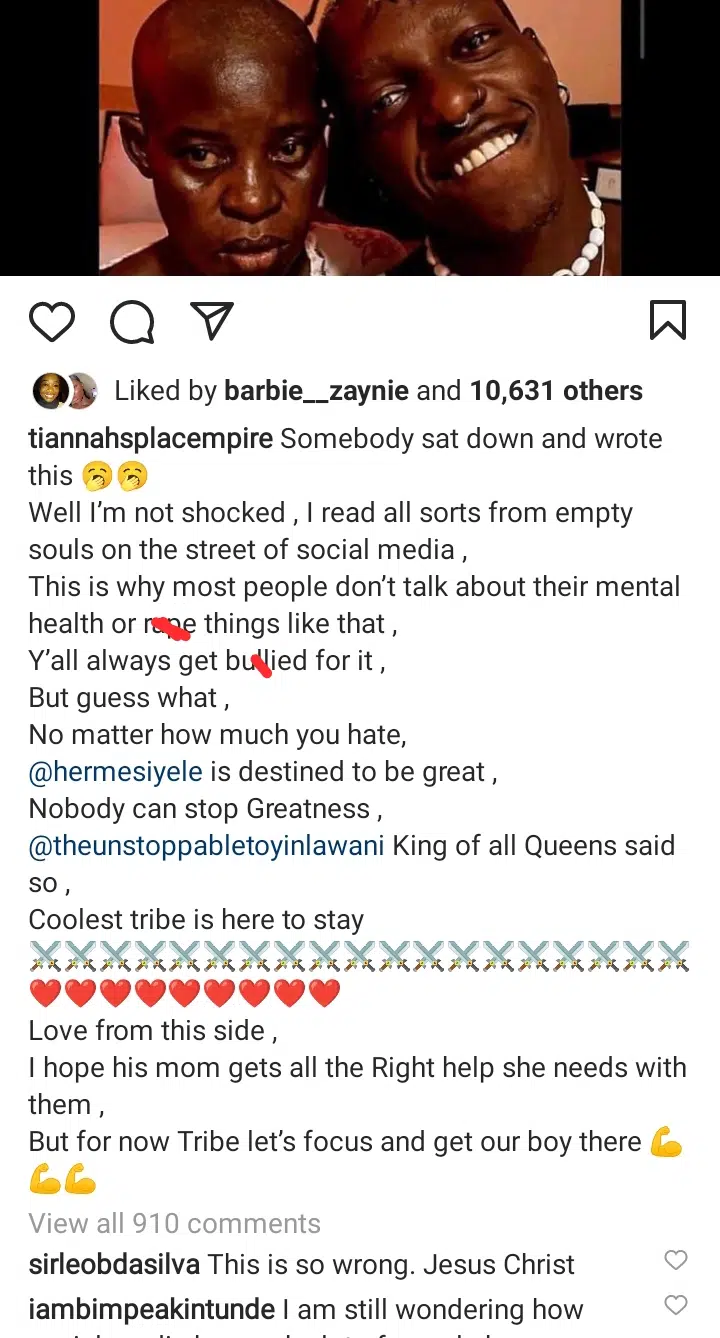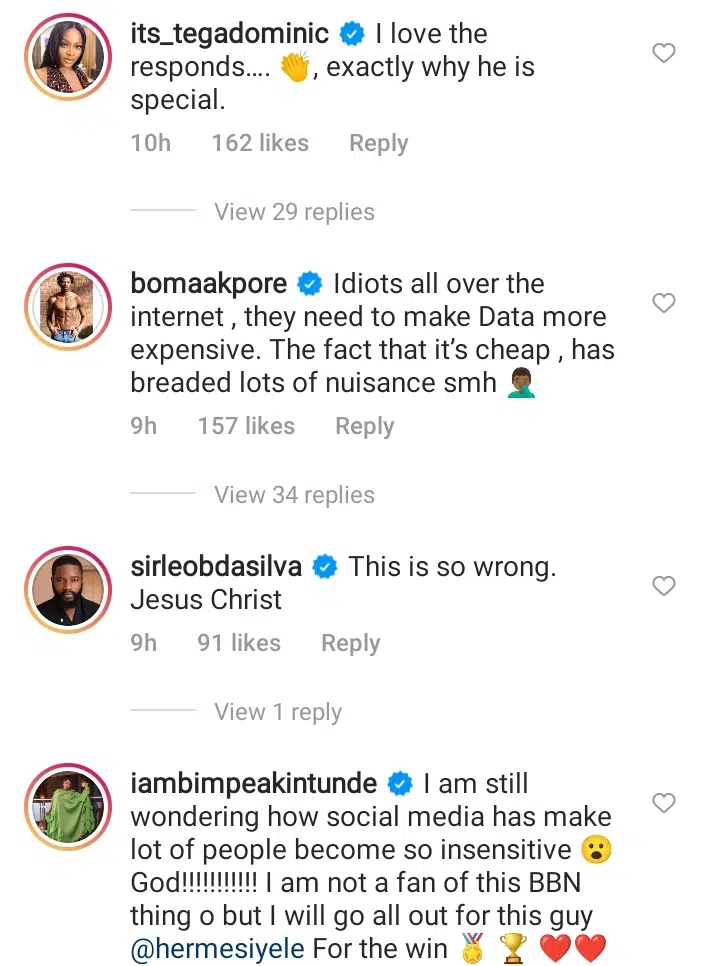 Read More >>>  Latest BBNaija Gist