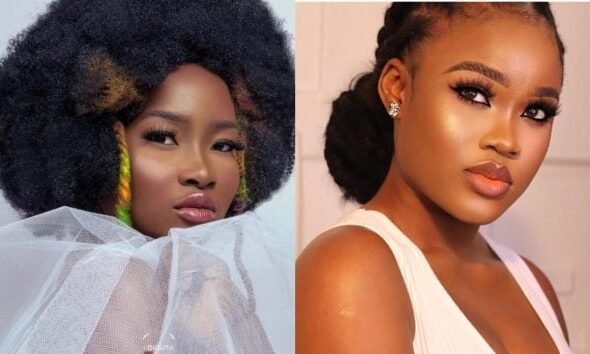 Cynthia Nwadiora, known well as Ceec has stated that she is shocked at the narrative that Ilebaye was bullied by her fellow housemates.
Recall that during the show, many viewers were of the impression that Ilebaye was bullied by some of the housemates.
This narrative began after Ike Onyema, one of the male housemates trashed the clothes of Ilebaye on the walkway to the washroom.
Ike Onyema disclosed that he vandalized the property of Ilebaye because of what she did to him in the house. According to him, Seyi is like a brother to him, hence, he felt triggered to fight on his behalf after getting disrespected by Ilebaye.
Speaking about the narrative with Toke Makinwa, Ceec stated that she was shocked when she came out to the narrative that housemates bullied Ilebaye.
According to her, Ilebaye was taken care of in the house by fellow housemates. She mentioned how Mercy Eke helped her to shower anytime she was drunk how her vomit was cleaned and also when they got her dressed up.
Ceec emphasized that nobody bullied Ilebaye.
View this post on Instagram