A National Youth Service Corp Member Adidas Olashile, shared a video on Twitter that he has given 50% of the 0.3 Ethereum he made from the sale of the picture of a random 80 year old drummer to the octogenarian, sending Twitter to frenzy of beautiful emotions.
Remember Baba onilu? This is the video of how I gave him is 50% of the money made from his picture that minted as nft on @opensea .
NOTE: I'm not rich , I just felt baba needs the money more , nft is here to stay and I will be fine later. pic.twitter.com/iPWlDchREb

— Adisa Olashile🇳🇬 (@adisaolashile) April 8, 2022
The work titled The Drummer, has the picture of the 80 year old drummer, with his drum string across his left shoulder while holding his drum stick in his left hand, beating the drum with a wide smile and a gaze straight to the camera lense.
Adisa Olashile who is serving the mandatory NYSC programme in Ibadan, revealed that he usually meet the older man called Baba Onilu at the local government office trying to entertain people with his drum and decided to take his picture. When he shared the picture on Twitter, people encouraged him to mint it as an NFT. Surprisingly, the picture minted on Opensea NFT Marketplace sold within hours for 0.3 Ethereum, close to $1000.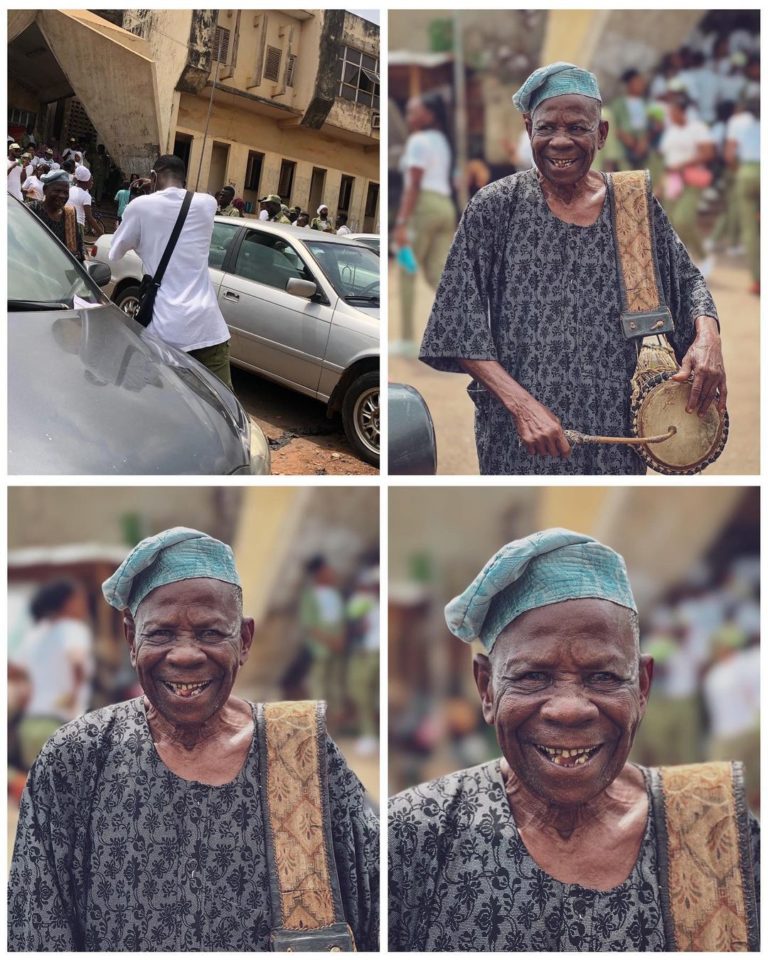 The NYSC member is a self professed photographer and NFT creator, who uses his iphone to take pictures and mint them on Opensea and Foundation NFT Marketplace places. He recently sold a collection of 5 photographs titled Peace on Foundation NFT Marketplace.
Following Adisa's kind gesture, the moment has gone viral, doubling the number of his followers from 10 thousand to over twenty thousand.