The National Association of University Students, NAUS, has urged the Federal Government to desist from paying lip service to the education sector, in the interest of all and for national growth and development.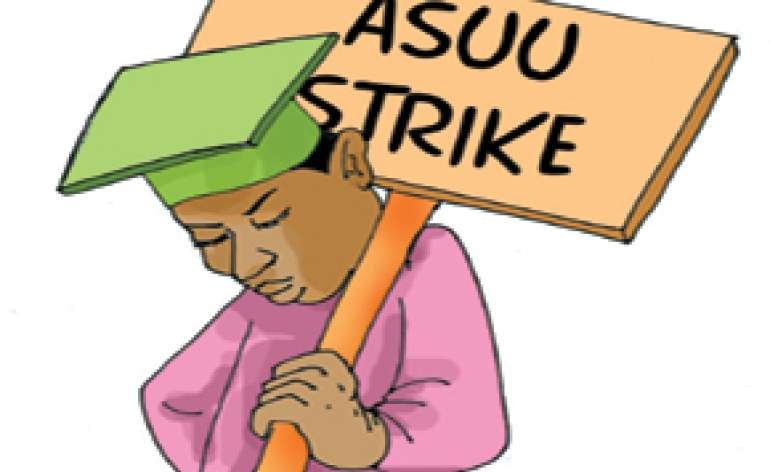 NAUS Deputy Secretary General, Comrade Isioma Ogochukwu, gave the charge at the NUJ secretariat on Thursday in Benin City.
Ogochukwu spoke against the backdrop of the industrial action embarked upon by the Academic Staff Union of Universities (ASUU) over poor funding of the education sector.
He was also reacting to a media report that the Federal Government cannot meet the demands of the striking lecturers at this time.
The Union had on Sunday declared a nationwide strike during its national executive council meeting at the Federal University of Technology, Akure.
It said that Nigerian universities and the entire education sector were poorly funded, and also alleged plans by the Federal Government to increase tuition fees and re-introduce an education bank.
ASUU also hinged its action on non-implementation of an agreement it entered into with the Federal Government in 2009 and non-implementation of a Memorandum of Action in 2017.
Ogochukwu told newsmen in Benin that government must invest in the education sector if truly the youths are the leaders of tomorrow.
"Nigeria as a nation has never allocated up to 15 per cent of its budget to education. So, how can you expect the sector to thrive?, We cannot progress that way.
"If the older generation has enjoyed free and accessible education during their time, it is going to be a crime for us, who are the future generation of Nigeria, to suffer and be faced with poor infrastructure, poor education facilities and incessant strike by our lecturers. This was not the intentions of our founding fathers and we will continue to engage the government constructively to achieve the Nigeria of our own.
"Education is the bedrock of development of any given society. When you pay lip service to education, you are stifling development. Many years ago, we saw people from other countries coming to our universities to study, but we don't see them anymore.
"So, we need to do something urgently if we are really serious about developing this country. We need to start asking questions.
"Government needs to change their attitude towards the education sector. If they don't take education serious, what then would they take serious?.
"Nigeria's educational administrators cannot afford to fold their arms. Action should be taken, if truly the young ones would be leaders of tomorrow. They need to be adequately equipped for the challenges ahead. And it is not as if the leaders are not aware of this or the advantage of a sound education, they only prefer to extend that to their children/wards. They prefer to send their children abroad for education."
Speaking further, the NAUS Deputy Secretary General noted that the 7.04 per cent allocation to education in the 2018 budget was not good enough.
He declared that for Nigeria to join the comity of Nations in achieving the UNESCO's 2030 agenda, there must be concerted efforts in increasing funding of education.
Ogochukwu, therefore, demanded an upward review of subsequent budgetary allocation to education to meet the 26 per cent recommended by UNESCO, while calling on the Federal Government to urgently attend to its Memorandum of Understanding with the striking lecturers so as not to allow the strike to fester.