Adreian Payne Death Cause, Who Killed Adreian Payne: Former Michigan State basketball star Adreian Payne was shot and killed early Monday morning in Orlando, Florida.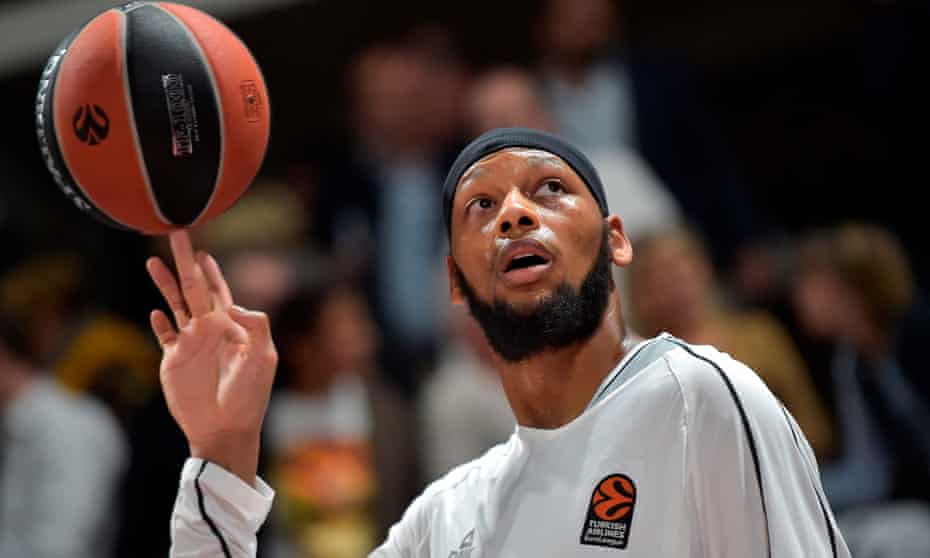 A source confirmed Payne's death to the Free Press on Monday morning.
Former MSU teammate Anthony Ianni called Payne "truly a gentle giant."
"He was just all about life. He was all about putting smiles on people's faces. And he was just a kind and gentle soul," said Ianni, who played with Payne from 2010-12. "That that was Adrian Payne that we all that we that we wathced grow, and that's the guy that we were proud to call our brother."
Around noon Monday, the Orange County Sheriff's Office in Florida announced it responded to a call at 1:37 a.m. of a man who had been shot. Payne was transported to a nearby hospital, where he was pronounced dead.
Deputies arrested a suspect in the shooting, 29-year-old Lawrence Dority, at the scene on a warrant for first-degree murder.
Payne, a 31-year-old native of Dayton, Ohio, played for the Spartans from 2010-14 and earned second-team All-Big Ten honors his junior and senior seasons.
He broke MSU's postseason record with 41 points against Delaware in the first round of the 2014 NCAA tournament and finished his career as MSU's all-time leader in blocks (since broken by Xavier Tillman and Marcus Bingham Jr.) and as one of 10 Spartans ever with 1,200 career points and 700 career rebounds.
Perhaps his biggest legacy came as the 6-foot-10 forward befriended a young girl from St. Johns stricken with cancer, Lacey Holsworth, who became a fixture around the 2013-14 Spartans. Payne held her to help cut down the nets after MSU won the Big Ten tournament title in Indianapolis, and the story of their friendship became a major national story throughout the Spartans' NCAA tournament run that ended with an Elite Eight loss to Connecticut. She died of complications from neuroblastoma a little more than a week after the season ended, and Payne paid tribute to the 8-year-old along with his teammates during an emotional tribute ceremony at Breslin Center.
"I'm in shock at the tragic news of Adreian Payne's death," MSU coach Tom Izzo said in a statement. "Our prayers are with his family, teammates and loved ones.
"Adreian was loved by his teammates and coaches, who respected his development as a player and a person. He came to Michigan State with a ton of raw talent and put in the work to reach his goal of becoming an NBA player. Beyond that, he will long be remembered by Spartan fans for his kind heart, as his friendship and genuine bond with Lacey Holsworth touched the nation.
"Today is a difficult and sad day for the Spartan basketball family. Following graduation, Adreian regularly returned to East Lansing. In doing so, he developed and strengthened relationships with players from all eras. I've heard from many of those players today, each one experiencing heartbreak, and each one with their own fond memory of Adreian."
"The one thing that comforts me a little bit with his passing is that he's not just reunited with his mom, who he lost as a kid," Ianni said. "He's not just reunited with his grandmother, who he lost just before the start of my senior year. But he's reunited with Lacey. And I think that's the one thing that may comfort a lot of people during this tragedy."
During a press conference Monday afternoon at Breslin Center in East Lansing to announce new MSU hockey coach Adam Nightingale, athletic director Alan Haller opened his by paying tribute to Payne.
"At Michigan State Athletics we are family, not just a collection of individual teams and units. And while we are gathered here today to celebrate a new addition to that family, it's important to recognize that some members of our family are grieving," Haller said, with Izzo in the crowd watching. "This morning, we received the tragic news of Adreian Payne's passing. To all members of the Spartan basketball family, his teammates and coaches, his family and loved ones, the thoughts and prayers of Michigan State Athletics are with you."
Payne went to the Atlanta Hawks with the 15th pick of the 2014 NBA draft, which at the time was Izzo's first first-round pick since Shannon Brown and Maurice Ager in 2006 and his highest-drafted player since Jason Richardson went fifth overall in 2001. Payne was traded to the Minnesota Timberwolves during his rookie season and played 107 NBA games over three seasons, finishing with five games in 2017-18 after signing with the Orlando Magic, and averaging 4.2 points and 1.8 rebounds in 13.1 minutes per game.
The Magic released him after his name surfaced in an ESPN report about an alleged sexual assault involving Payne and former MSU guard Keith Appling during their freshman year at MSU resurfaced. Prosecutors did not press charges at the time, and no further legal action was taken after the January 2018 ESPN story.
Payne then bounced around overseas, finishing the 2018 season with Panathinaikos in Greece after being cut and then playing briefly in China early in 2018. He returned to Panathinaikos in early 2019 and helped win a Greek Basketball Cup before being released in March that year.
After spending time in France and Turkey from 2019-2021, Payne signed in December with Juventus Utena in Lithuania. He averaged 8.6 points and 4.6 rebounds in seven games before being released in February.